Greg commenced at Port of Portland in March 2013 in the position of Chief Financial Officer and resigned from this position in February 2018. Greg was subsequently appointed to the position of Chief Executive Officer in June 2018.
Greg has previously held CEO and Finance Director positions in an ASX listed company. He has also been a business owner for five years.
Greg holds a Bachelor of Business (Accounting) from Swinburne University.
Teresa was appointed Financial Controller of Port of Portland in November 2020.
Teresa has over 17 years' experience in the accounting and finance industry in a range of roles with leading organisations including Dyson Group of Companies, Victorian Land Registry Services, Port of Portland and DFP Recruitment Services in areas of accounting, strategy, operations, projects, tenders/contracts, finance system setups, risk management, separation of services, transition of services and mergers and acquisitions.
Teresa is currently is an independent Audit and Risk Committee member for the Glenelg Shire Council.
Prior to joining Port of Portland, Teresa was the Chief Financial Officer for Victorian Land Registry Services (VLRS) for 2 years where she played a key role in the separation and transition of services from DELWP and led the accounting and financial operations for the organisation. Teresa fronted the setup of the accounting, finance and tax function for the Group providing a robust platform to lead VLRS through a 40-year concession arrangement.
Teresa previously worked at Port of Portland throughout 2018 as the Chief Financial Officer and Company Secretary where she led the Finance and Risk Management functionality for the Group.
Prior to moving to Portland, Teresa was at Dyson Group of Companies (Dyson Bus Services) where she led the Finance Function for the Group between 2009 to 2018 progressing to Chief Financial Officer in 2013. Throughout her tenure, Teresa was a major part of 11 business acquisitions whilst at Dyson's that contributed to the Dyson Group becoming one of the largest Bus, Coach, and Public Transportation Companies in the State of Victoria.
Teresa holds a Bachelor of Business from Victoria University and currently completing her Master of Business Administration with the Australian Institute of Business. Teresa is also a Fellow CPA member.
Shannon commenced his career with Port of Portland in 2003 and has worked in operational roles within the organisation before moving from the position of Operations Manager to Commercial Manager in July 2020.
Shannon has a strong knowledge across all aspects of the maritime industry including port operations, maintenance, logistics and stevedoring. He has a broad understanding of our customers, their cargoes and supply chains.
As Commercial Manager, Shannon works closely with stakeholders and customers to facilitate on-going trade of the regions' commodities and assists potential customers with new business opportunities.
Matt commenced in the role of Operations Manager in July 2020.
Matt has progressed through the ranks of the Operations team at the Port of Portland (POPL), originally commencing as a fitter and turner in 2014, and then as Operations Supervisor in 2017, where he was responsible for coordinating POPL's maintenance, mooring and stevedoring activities.
His strengths are in understanding Port operations and ensuring that these are harnessed to ensure our customers supply chain needs are met. Matt is focussed on keeping strong relationships with port tenants while delivering on safety, reliability and continuous improvement activities for Port of Portland.
Safety, Health & Environment Manager
Mark joined Port of Portland in May 2022 after returning to Portland following five years in the construction industry. He has a strong background in health, safety and environmental practices, exercising a calculated approach to problem solving.
He has vast experience in emergency response management, including working at heights rescue, incident management and investigation. His previous training and development has given him the skills to drive the Port of Portland Safety and Environmental systems.
Mark holds Diplomas in Work Health & Safety, Leadership and Management.
Port Infrastructure Manager
Michael joined Port of Portland in July 2018.
Michael is a local who has held various Project Engineering, Maintenance Supervision and Operational Area Supervisor roles at Portland Aluminium and Hatch Associates (Portland and Wollongong) – his experience relates to project management, civil/structural design, management of construction sites, maintenance planning and implementation, operational planning and implementation, including overseeing all safety and costing aspects.
Michael has a Masters Degree in Engineering (Civil), a Bachelor of Engineering (Civil) and is a current member of the Institute of Engineers Australia.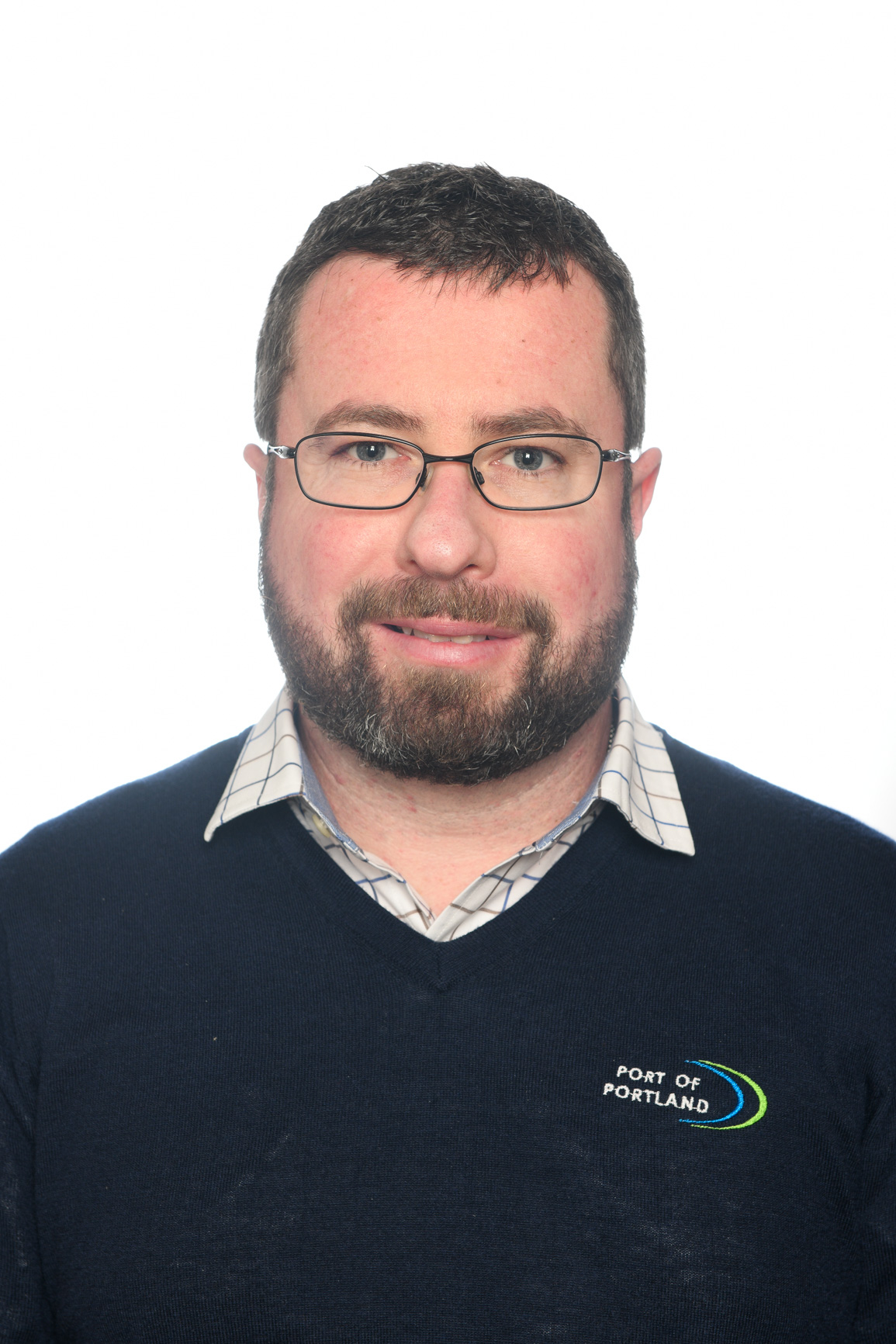 Harbour Master / Marine Manager / Deputy Port Security Officer
Andrew joined the Port of Portland in August 2020 as the Harbour Master/ Marine Manager with over eight years' experience as a Deputy Harbour Master in three Australian ports, with trades ranging from containers, roll on roll off, dry bulk, livestock and offshore support.
Andrew served in the Royal Australian Navy as a Seaman Officer predominantly in submarines. Andrew holds a Master of Business Administration (Harbour Master) from the University of Middlesex and a bachelor's degree in economics from the University of Newcastle.
Deputy Harbour Master / Marine Pilot / Port Security Officer
Altaf is a Master Mariner with 30 years experience in the shipping industry. He has more than 10 years command experience in modern bulk carriers and container vessels and also served as marine surveyor for various organisations in Australia. Before joining Port of Portland as Marine Pilot and Assistant Harbour Master on 1 October 2006 he was working as Search and Rescue Officer for AMSA in Canberra.
Altaf holds a Diploma in Management from the Nautical Institute, U.K. and a Diploma for Harbour Master with a Distinction from Lloyds Maritime Academy, U.K.
Deputy Marine Manager / Assistant Harbour Master / Marine Pilot
Milinda is a Master Mariner with 26 years seagoing experience and over 9 years commanding ships in international trade. During his seagoing career he served on general cargo vessels, tankers, containers, reefers and bulk cargo vessels.
Prior to joining the Port of Portland in October 2007, Milinda worked for Intertek in Melbourne as a marine surveyor. During this period he undertook various surveys such as damage to vessels, cargo, container, on/off hire, P & I club, etc. Milinda also worked as a Ship Planner/Port Captain in Port of Colombo for 12 months in 1994. Milinda is one of the Assistant Harbour Masters of Port of Portland.