Port of Portland is delighted to invite the community to view an online exhibition of photos and memorabilia in recognition of its upcoming 60th anniversary on 19 November 2020.
The exhibition will be available for viewing from Monday, 2 November 2020 and will include the ports own photo collection, along with port related images from the Vern McCallum Collection.
In 1945, the Victorian Government received a report from its Public Works Committee recommending that the Port be upgraded to help develop Western Victoria. The 'new' port was officially opened on Henty Day, 19 November 1960, by the Governor General of Victoria, Sir Dallas Brooks.
Today, the Port of Portland celebrates 60 years of the modern port and its connection between our region and the world. It is the only Victorian port that serves the needs of two states – Victoria and South Australia.
Port of Portland Chief Executive Officer Greg Tremewen said "we are very proud of our history and very keen to preserve it by recognising the 60th anniversary of the port's opening. We hope that people from Portland and surrounding regions embrace this online event and help us celebrate this milestone."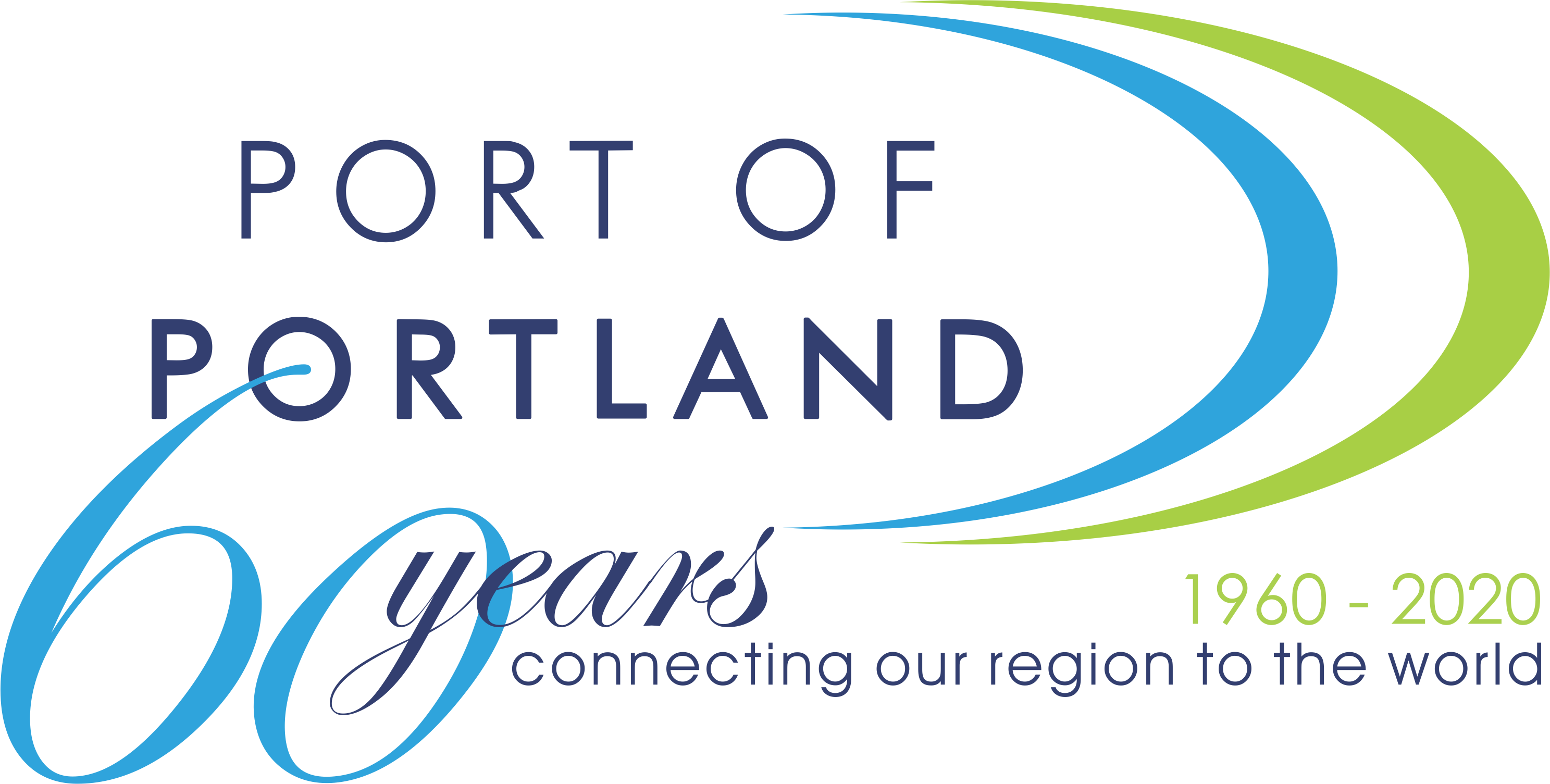 In the lead up to the celebration, the Port has released a series of historical videos recognising the ports vast history and its link with the Portland community. It has also taken the opportunity to reflect on its people, past and present, who have made the port what it is today, featuring their stories on Port of Portland's Facebook page.
A special 60th year logo has been developed by Port of Portland to mark the occasion.
Executive Assistant and project coordinator Janine Marra said 'it's disappointing we cannot hold a public exhibition given the COVID-19 restrictions, however, a virtual exhibition will allow us to broaden the audience by allowing people from all around the world an opportunity to view it."
The Port will release a video titled 'Port of Portland 60 Years of Reflections', produced by Powerhouse Productions. This video will take you on a nostalgic journey into its history and the challenges experienced in building the modern port.
Port of Portland encourages the community to enjoy this trip down memory lane, along with some anecdotal accounts of working during the 50s, 60s, 70s, 80's, right up to the modern day, with interviews from long serving staff.

The exhibition will run until March 2021.